DIGNITY, RESILIENCE, DETERMINATION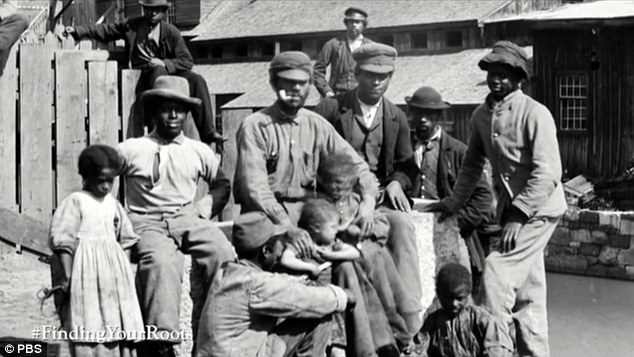 CLANDESTINE will inspire many others to conduct their own family research and tell their story because it is all of OUR story.  Perhaps you will be one of them. Meanwhile, please…
LET US HELP YOU HONOR THY ANCESTOR… IN CLANDESTINE – THE TIMES AND SECRET LIFE OF MARIAH OTEY REDDICK
Together, but at NO COST TO YOU, we could memorialize Your Ancestor by naming a fictional character in our book after Your Ancestor. For those we select, we will use only their first name.  We cannot tell your Ancestor's amazing story, but together we can remember her or him in this up and coming best-selling novel. We hope that YOU will tell his or her story.
Because our Editor, Ife B. Grady, now has our manuscript, this is a TIME-LIMITED OPPORTUNITY for your Ancestor's name to be memorialized in this exciting historical novel spanning three continents, the Caribbean during the 1700's, 1800's and the early 1900's.
ACT NOW!

SEE CHARACTER NAMING OPPORTUNITY PAGE ON THIS SITE FOR MORE DETAILS!

SUBMIT YOUR ANCESTOR'S NAME

ASAP, please

USE THE SHORT FORM AT THIS LINK:
IF WE CHOOSE TO USE YOUR ANCESTOR'S NAME…. When you purchase CLANDESTINE, we will be pleased to provide you with a FREE additional copy – either print or e-book. You must be the first to submit the name to receive that bonus.  We will publish your and your Ancestor's names on this website at Clandestine-Life.com, whether or not we choose their name for one of the characters.  So, either way, we will…                 HONOR THY ANCESTOR!!
YOU CAN PRESERVE A LEGACY.
Check the list of characters available for NAMING OPPORTUNITIES here: http://clandestine-life.com/list-of-character-naming-opportunities/
Check for info on the full list of characters (fictional and factual) in CLANDESTINE. See note at bottom of page, here: >>  http://clandestine-life.com/list-of-character-naming-opportunities/