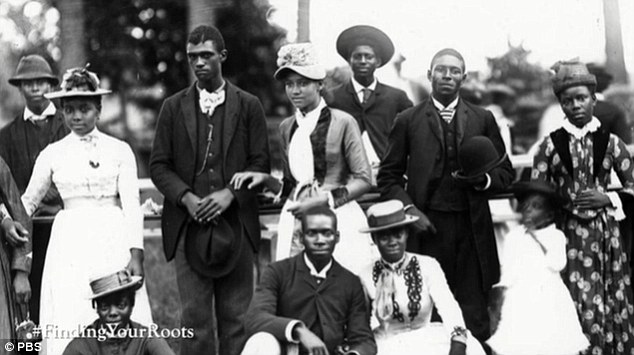 As the researchers and authors, Damani and Ife Keene have invested a significant amount of their own money to bring CLANDESTINE to this point.  Their CROWDFUNDING campaign gives you an opportunity to make a huge difference in bringing this exciting and essential project to fruition.  Sign up to receive information and updates.  Please  see the sign up form. on the Contact Us page.
We Launched on IndieGoGo!!  Thanks to Our Supporters!!
On May 1st, we launched our crowdfunding campaign and our supporters exceeded our goal.  You are still welcome to donate to this project: 
CLICK HERE – igg.me/at/clandestinebook  Our personal video is there, too!
IT TAKES A VILLAGE!!!
We seek YOUR support.  Please visit our IndieGoGo.com site.
Crowdfunding is a way for many people to join together in support of a project they believe is important.  
From Wiki:  "Crowdfunding is the practice of funding a project or venture by raising many small amounts of money from a large number of people, typically via the Internet.[1] Crowdfunding is a form of crowdsourcing and of alternative finance."
WE EXTEND OUR PROFOUND GRATITUDE AND APPRECIATION TO ALL OF OUR DONORS.  THEIR CONFIDENCE IN OUR PROJECT AND MISSION HUMBLES US AS WE MOVE FORWARD TO COMPLETE AND PUBLISH CLANDESTINE.
$1,000 or MORE – #DoublePlatinumDonors
Rock Newman
Anonymous
DONORS of $500 – $999
#PlatinumDonor
Anonymous
Avis & Tamara Bailey
Sanford & Diane Cloud
DONORS of $350 – $499
#GoldDonor
DONORS of $250 – $349
#SilverDonor
Brenda K. Brown
Gregory & Shirlene James
Charles C. Heyward, Jr.
Naomi and Teddy Drew Gill
(by Godfrey Gill)
DONORS of 

$150 -$249
#BronzeDonor

Shemiele Da'Briel
Beverly Neblett
Tom & Sherry Nussbaum
Ewart F. Brown, M.D.
Drs. James E. Carter, III & Judy Carter
Drs. Kweli K. Carson & Marcus Reggie Carson
Dr. Carl E. Anderson & Ida Anderson
DONORS of 

$100 – $149
#HonorThyAncestors

Demetria "Cissy" Brown
Steven Hensel
Linda Bronson
Wesley Shorter & Dr. Peggy Augustine
Anonymous
Denise Sullivan O'Brien
Bennie Wiley
Frank & Madonna Sealey
Johnny Arnold
Glenda & Rock Kilgore
Leroy & Cheryl Burton
Bob & Merran Gray
Kimberly & Andre Wilson
Marilyn & Maurice Reid
Janet and Russell Kempner
Millicent Young Miles
Vedas & James Neal
Alice McCray
Dr. Cooper Williams
Marcus T. Carson II
Rev. Dr. James Coleman
Dr. Richard M. Reiter
Donations of all amounts are critical to the success of CLANDESTINE and we appreciate every donor's generosity. 
All other donors are listed and acknowledged on the IndieGoGo crowdfunding site:  igg.me/at/ClandestineBook, via Email and – depending on the amount – on Facebook (www.facebook.com/Carole.I.Keene OR www.Facebook.com/DamaniKeene) and/or on Twitter (@DamaniKeene).